Food System
---
A Food System is all of the components that are involved in the growing, transportation, processing, selling, consuming and disposing of food.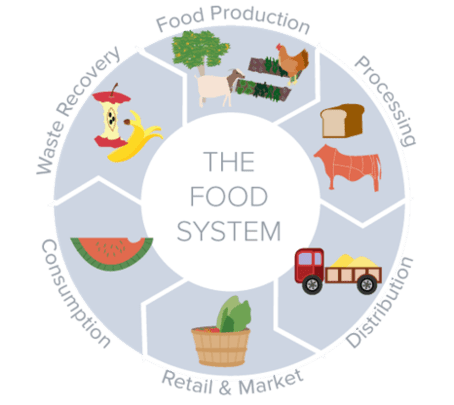 Food Policy Council
---
A food policy council is a group of people who come together to improve food systems. As a working group of the Yuma HEAL Coalition, the Food Policy Council will bring together community residents, community agencies and local government to engage in a variety of efforts to enhance food access within our local food system.

The Food Policy Council is currently under development.
If you are interested in being a part of this workgroup, please contact:

Suzanne Cooper
Suzanne.cooper@yumacountyaz.org 
Ph: (928)317-4632

Tricia Kinnell
Tricia.kinnell@yumacountyaz.gov
Ph: (928)317-4633